Post by Randy T. on Aug 24, 2009 22:59:21 GMT -6
There are 2 big grounds. There is one under and beside the fuse box, under the hood on the passenger side. There is also a big one that bolts to the body right off of your battery. Both of these grounds are just bolted on over the paint. They need some work to make them more efficient.
Before you start unhook your battery.

I started with the one under the hood. I removed the entire cable, by unbolting it from the body and the block.
It makes it easier to access if you remove the cover from the fuse box. You will need 13, 14, 15mm.

* I will edit this after I check, it's been a couple weeks and I didn't take notes.

* I used a long extension and ratchet for the one beside the fuse box. And I used a ratcheting wrench for the one attached to the block.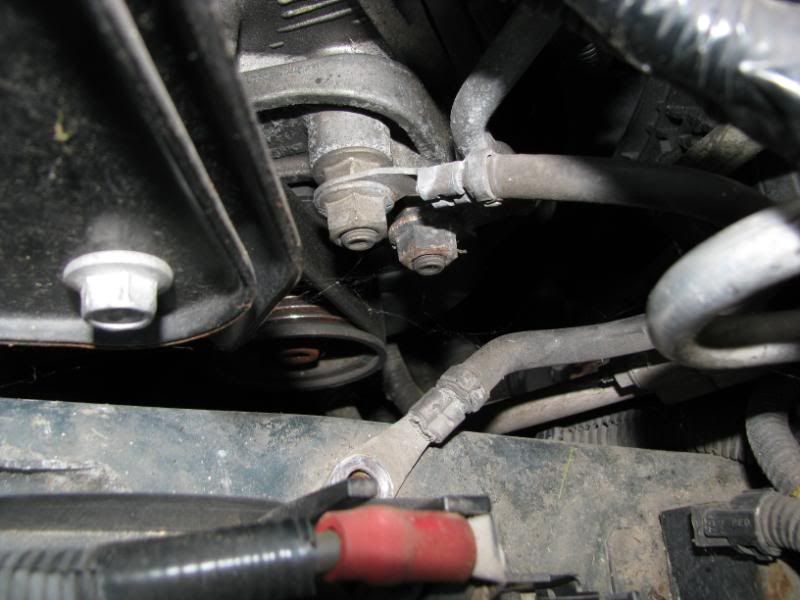 After removing the ground wire I cleaned it on both ends and sides thoroughly with a wire brush.
And I wire brushed the bolt and nut very thoroughly. I used vice grips and a wire cup with cordless drill for this.
Before cleaning.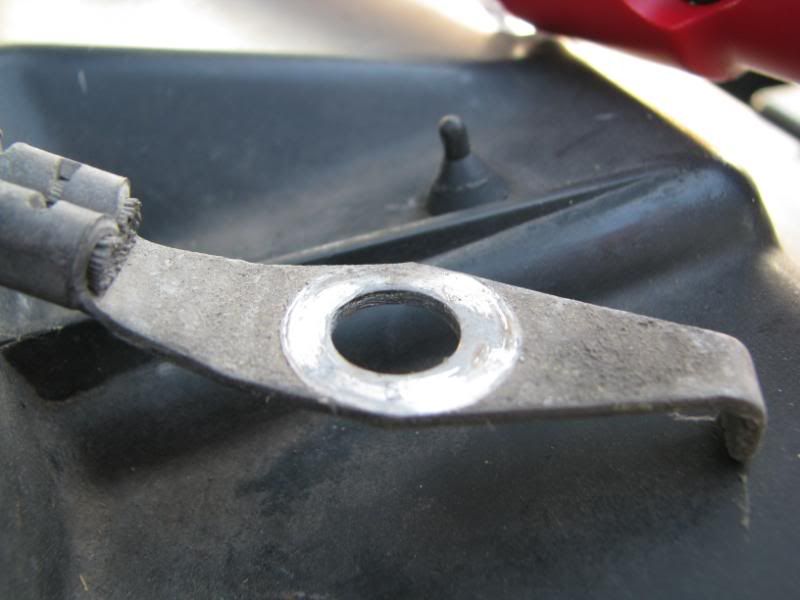 After cleaning.
I used a die grinder with a diamond tip and a small wire brush to remove the paint off of the body by and under the fuse box. I also used the wire brush on the block bolt. Be careful around your radiator and various components when you are doing this.
Before. You can see the 3 contact points on the paint imprinted in the dirt. I would have liked to have a wire brush that went into the bolt hole. You can prepare ahead of time and correct my mistake.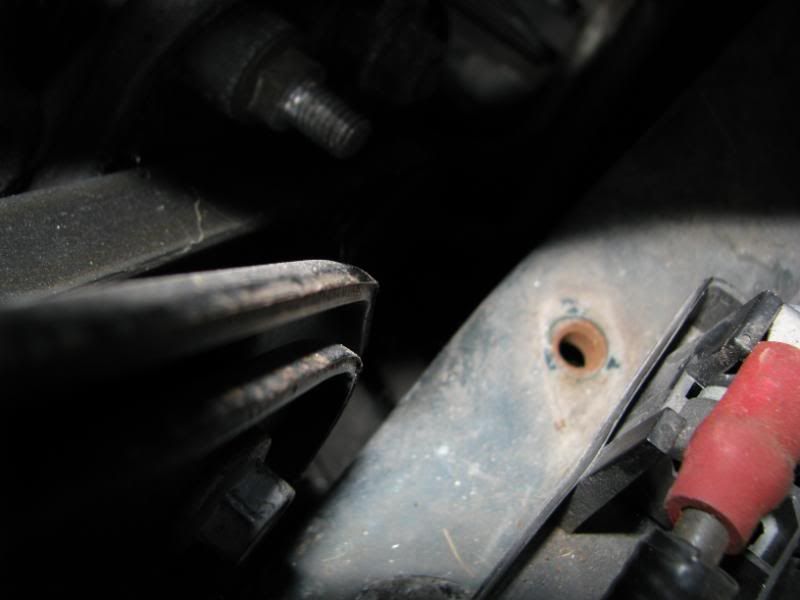 After.
Put it back together and then on to the next one.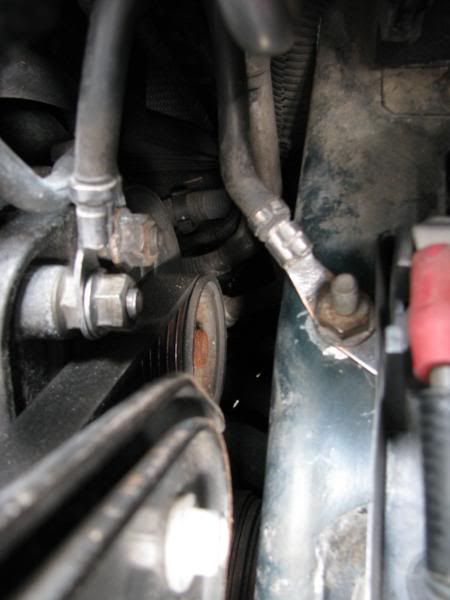 This one is easier it is just bolted to the floor next to your battery. First I unbolted it from the floor. Then I used the wire cup and drill on the painted area and wire. While you have your battery unhooked give it a cleaning and check your vent tubes. Bad tubes can hurt you and your car.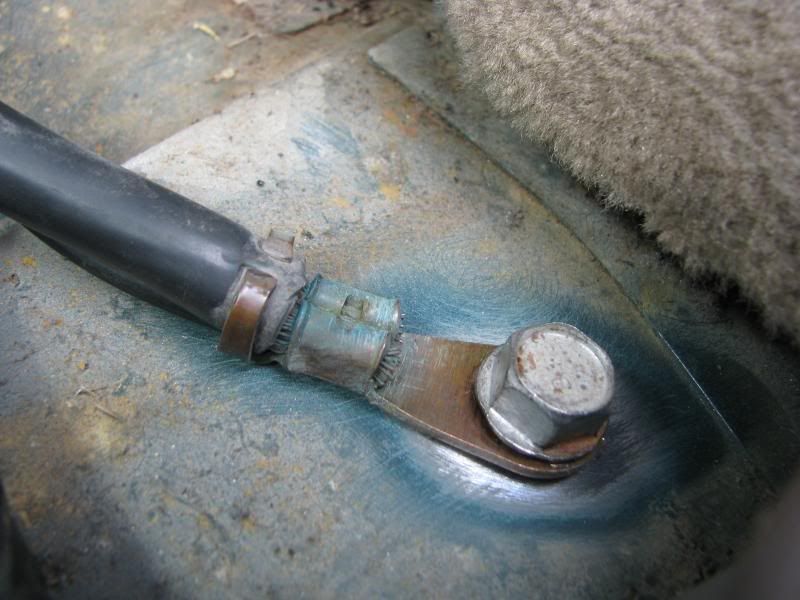 There are some more grounds that are smaller if you would like to treat them. There is one on the front of the coil packs. And I have seen ground wires on the rear of '97 coil packs. They are probably on other years also, I am not sure. Some people don't hook the rear one back up when the remove it.
I did this treatment on my '95. It doesn't even have a grounding mod yet. I was very happy with the results, my dash lights seemed brighter and crisper.
I cannot prove this but it seems that way.

And excuse the dirt, this Aurora has been parked for almost 3 yrs now. It is about to be resurrected.