Post by vojtazbrna on Jan 21, 2006 9:07:38 GMT -6
Ok, so I finally got the time to post this write up. Let me start with saying that it really is very easy. I would rate it a 3 or 4 on a scale from 1 to 10. It took me little over an hour to do both shocks and that's because I'm an idiot and bought two left ones. So it took me a little while to figure out how to turn the mount on one of them. It shouldn't take more than an hour with proper tools.
Here's what you will need:
I went with OEM Ac Delco shocks from gmpartsdirect.com I got them both for $200 shipped. Part #'s are: 22064808 for the left one and 22064809 for the right one.
Then, you'll need a ratchet, torque wrench, if I remember correctly then it's a 13mm socket for the top mount nuts and 7,8 or 10mm for the bottom(I forgot). If you have a deep 13mm socket it will be easier for you(I didn't). You'll need some di-electric grease, needle-nose plyers and obviously a jack with stands.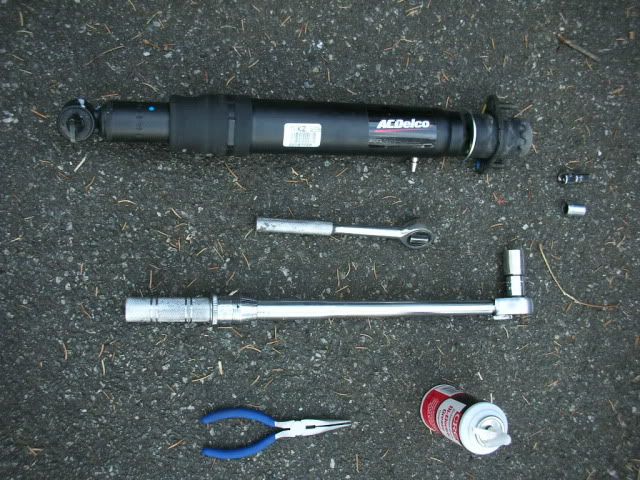 Here's the "before" pic. My left one was much worse(leaking). First step is to jack up the car and take the wheel off.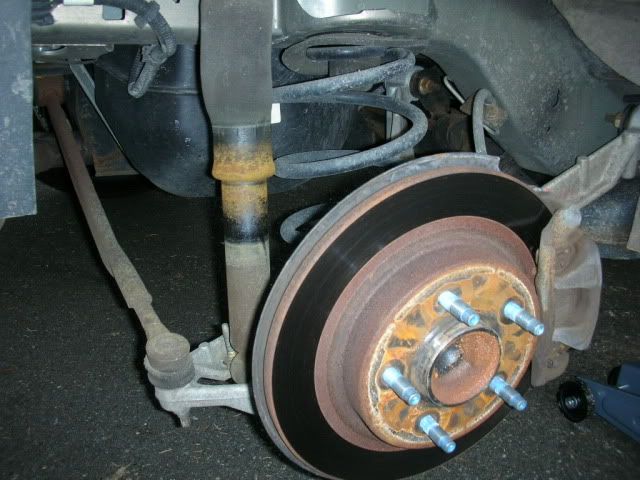 So you have the car up and wheel off. Then you disconnect the air hose. I used the needle-nose plyers. Don't damage the clip, you'll re-use it. Let it bleed out.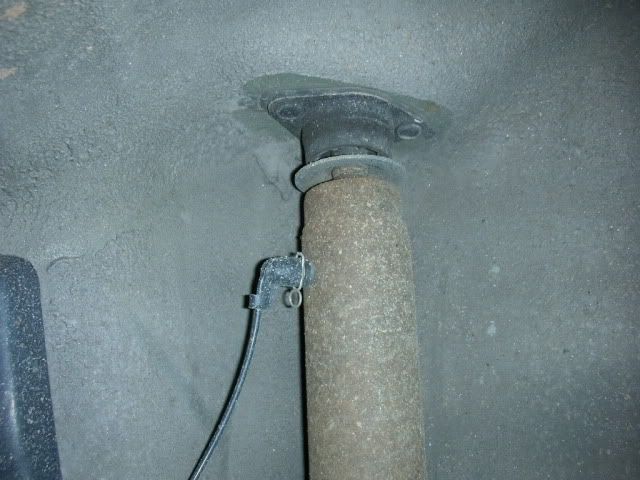 Make sure you support the whole arm with a jack or a stand(I used the jack). Now you start with the bottom mount. As I said, 7,8 or 10mm socket. The inner bolt is very long so it will take a minute.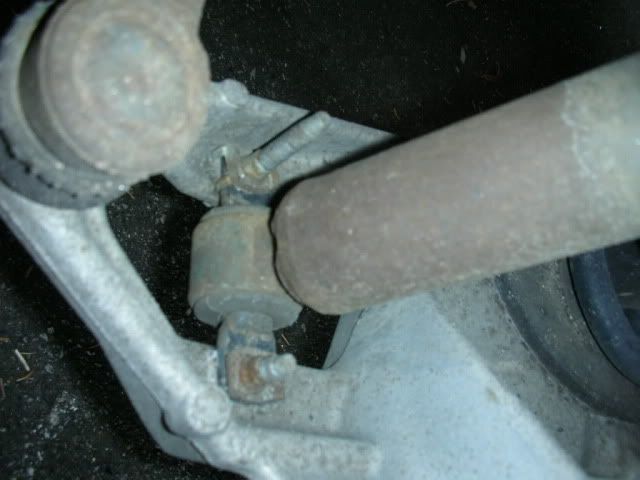 Now you can move on to the top mount. From inside of the trunk remove the carpeting on one side and you'll find the top mount. Take of the plastic cap and loosen up the two nuts(13mm socket). Please pardom my mess in the trunk and all the exposed audio wires(they're normally behind the carpeting)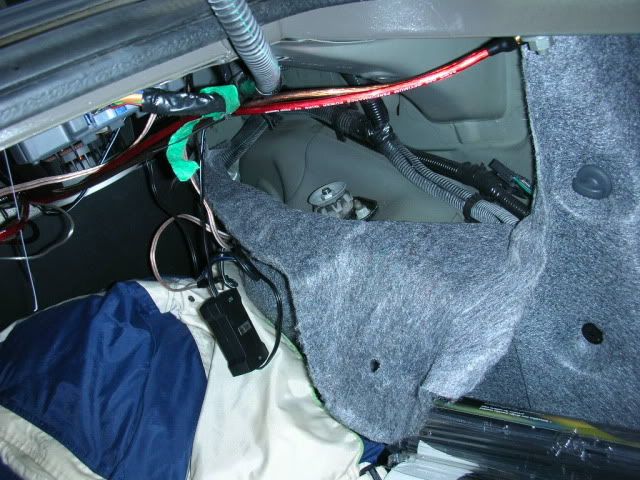 Now you just simply remove the shock from the outside. To put the new one on just follow the procedure backwards. First, the top mount. Tighten up to 18lb/ft(if I remember correctly)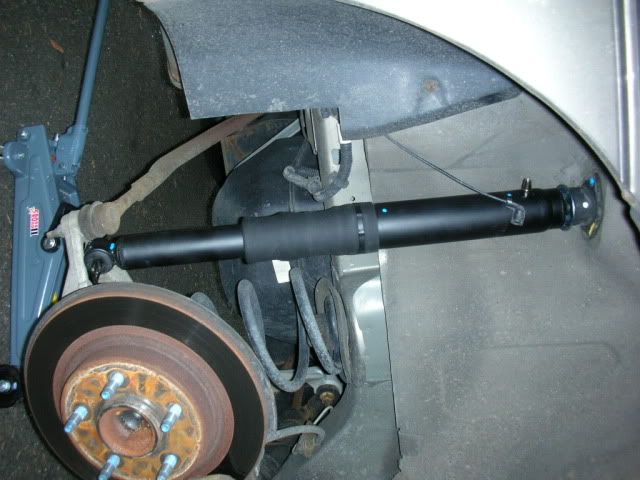 Then, the bottom. You will reuse the clips from the old shock. Don't lose them! Tighten up to 15lb/ft.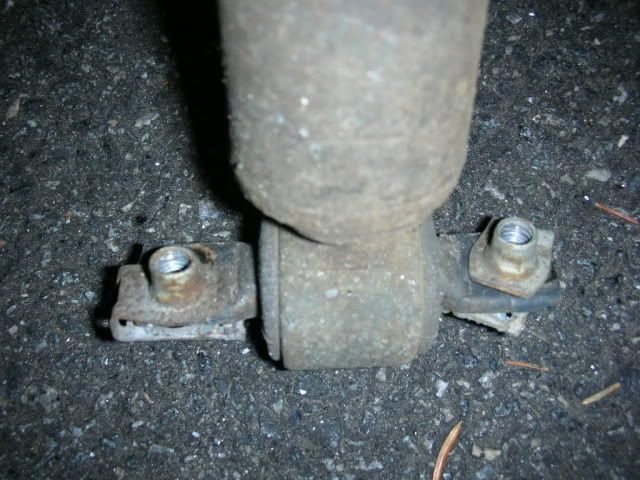 Now you re-connect the air hose. Here's where you use some of the di-electric grease. Again, reuse the clip. Don't lose it!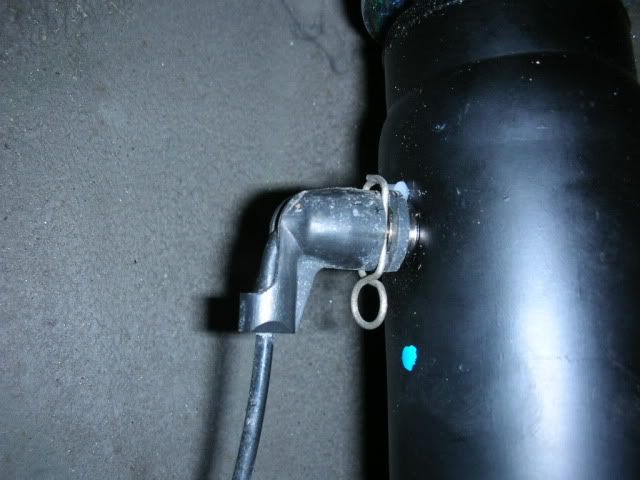 And you're all set!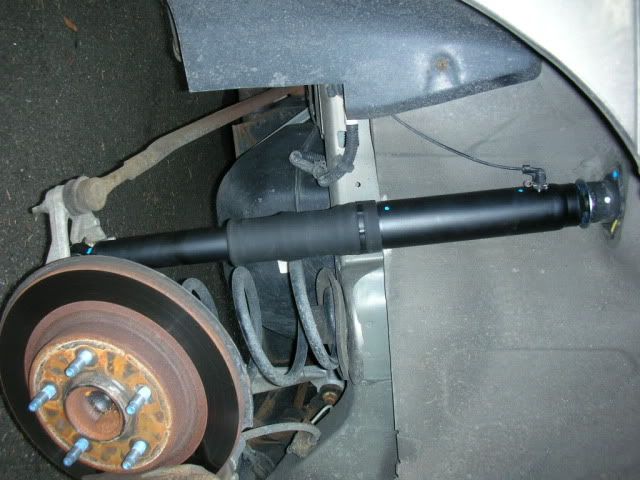 Put the wheel on, tighten up to 100lb/ft and go for a ride!
If I forgot something(it's Sat morning and I just woke up a little while ago) let me know and I'll add it to it.
Hope this helps.