Post by pureinsanity on Mar 22, 2012 21:59:00 GMT -6 NEVERMIND: just read page 2

, looks great man, very glad you salvaged the razzi bumper and the entire aurora of course!!
Ya'll are gonna hate me, but I would up with a new kit...the - last - one. No more after this. The guy I bought mine from had two kits and one spoiler sitting in a warehouse for years, I bought one last March, and just bought the remaining one two weeks ago. Insurance covered the cost of the rear, and I covered the rest because he would only sell it as a whole. I have the new front and damaged rear sitting in storage (the rear is salvagable), and I'm going to sell off the skirts to Lance (and pray mine never break). I cracked my front down at the very bottom, and though it's easily fixable I do feel better having a spare.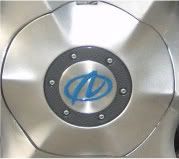 if their was an "Aurora of the year" award you'ed get my vote

Thanks Tipsy! Too bad she's lookin better for all the wrong reasons. So far the pass side fender, front door, rear door, and rear quarter, bumper, deck lid, and drivers rear door and rear quarter have all been repainted as a result of getting hit

. I paid to have the front bumper reconditioned when the kit went on. BUT, if I want a complete paint job all I need to pay for is the hood, drivers fender, drivers front door, and the roof. Haha.