Post by human on Mar 21, 2015 21:04:28 GMT -6
I woke up feeling restless this morning and by early afternoon, I couldn't stand it anymore. There was plenty of stuff I needed to be doing around the house, but I didn't want to. After picking up the winter's fallen tree limbs from the front yard, I decided the Aurora needed a little exercise, since I hadn't even cranked it in a couple of weeks.
So without any further thought or plannng, I locked the front door, backed the Impala out to the street, and took the Aurora out for what I figured would be a half hour or so of exercise. I didn't really have a destination in mind, so I took a cue from Captain Kirk, when Sulu asked him for a heading at the end of the first
Star Trek
movie, and decided to head "out there…thataway!"
Years ago, when I lived in the mountains of North Carolina, these sorts of drives inevitably led to the Blue Ridge Parkway. That's was a little far away, so I did the next best thing. The street I live on dead ends into a slightly larger thoroughfare that, heading away from town, quickly transitions from a suburban residential street to a nice country road, so I took a right, kept to the back roads, and enjoyed the scenery, reminding myself that today, the journey and the destination were one and the same.
Eventually, I came to a four-lane highway I recognized and turned onto it. A sign said the Virginia line was only a few miles away, so I put on the cruise control and headed for the border. A half hour later I ended up in Martinsville. Not much there except the speedway and since this wasn't a race weekend, there really wasn't anything going on there. I drove around a bit, eventually stopped for a hamburger, and then headed back south. I thought I was on my way home, but the Aurora had other plans. Instead of staying on US 220, I veered off onto US 311 and the next thing I knew, I was in a little place called Walnut Cove. A sign for Hanging Rock State Park caught my eye, so I took a right and made that my next destination. Almost immediately, the relatively straight, almost flat road became hilly and picked up some fun curves. The Aurora and a mountain road are a match made in heaven!
A few minutes later, I got to the park, found my way to the visitor center, which had closed 20 minutes earlier, rummaged around the back seat of my car and came up with an empty water bottle, which I filled in the amazingly clean restroom. Then I hit the trail for a little exercise of my own. I had a choice of taking the high road to the top of the mountain or the low road to some waterfalls, so I chose the latter. A few negative ions will always do a body good. The walk down wasn't too bad, but coming back up was a different story. Let's just say that by the time I got back to the car, I'd had my cardiovascular workout for the day.
After a brief rest, the drive home was as pleasant as the rest of the day--a total of five hours and 165 miles at 25.1 mpg, which is pretty good for that car.
My only regret about the day is that i didn't think to grab one of my cameras. As it was, I only had my phone. I've included a couple of snaps below for your viewing pleasure:
The obligatory Aurora shot…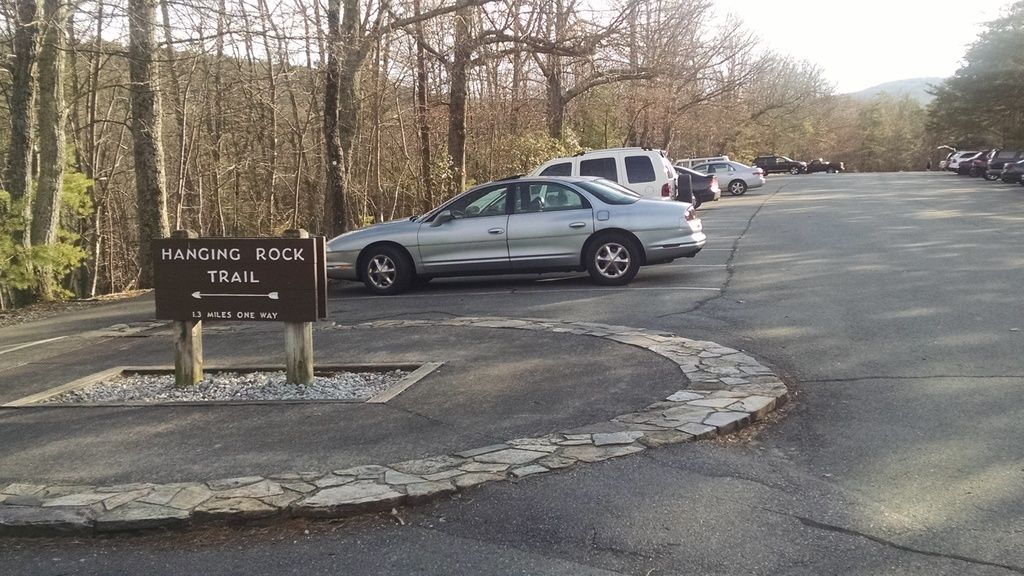 It's hard to take a good picture when you're shooting into the sun, but this one came out kind of interesting. I love the texture of the rock.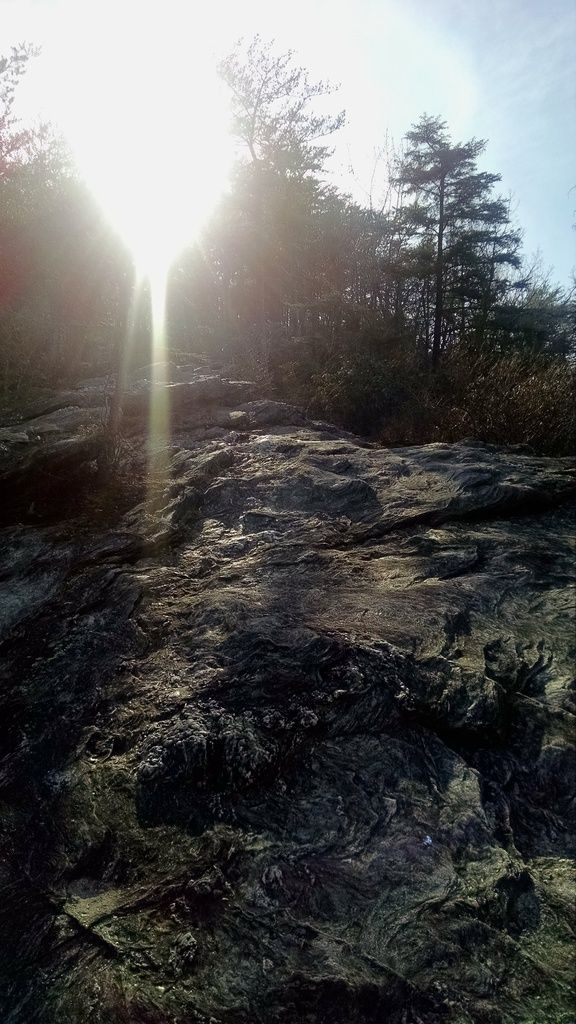 Nice vista. The phone actually surprised me with its capabilities.
[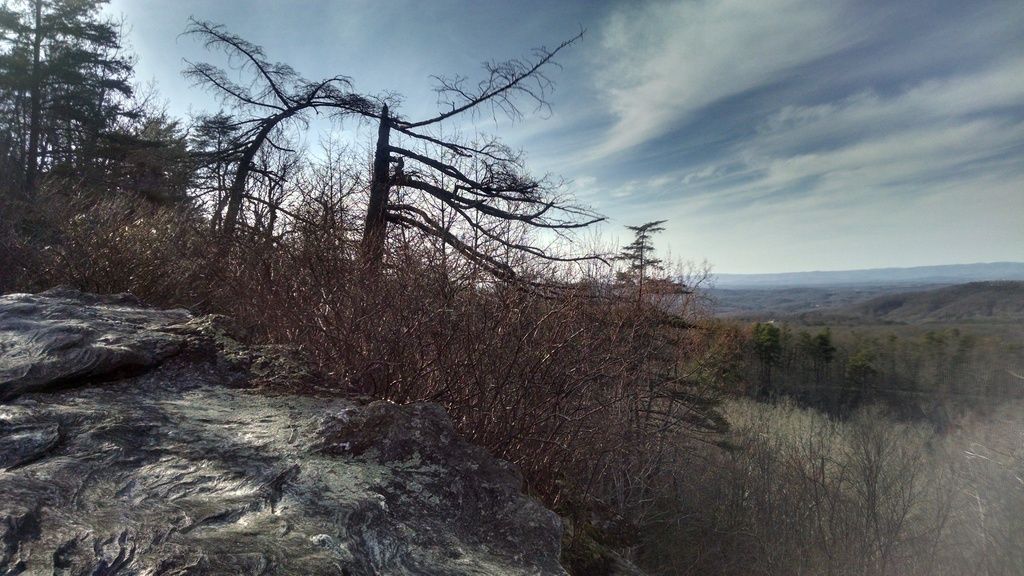 A babbling brook
Ahhh, those lovely negative ions…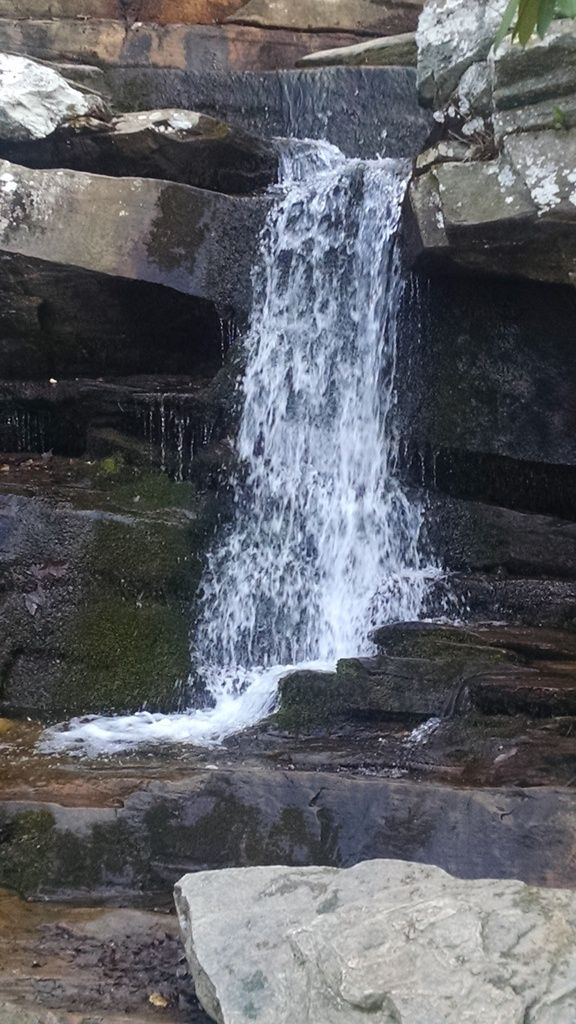 I may have had a 'mountaintop' experience today, but I didn't actually hike to the mountaintop. Maybe next time…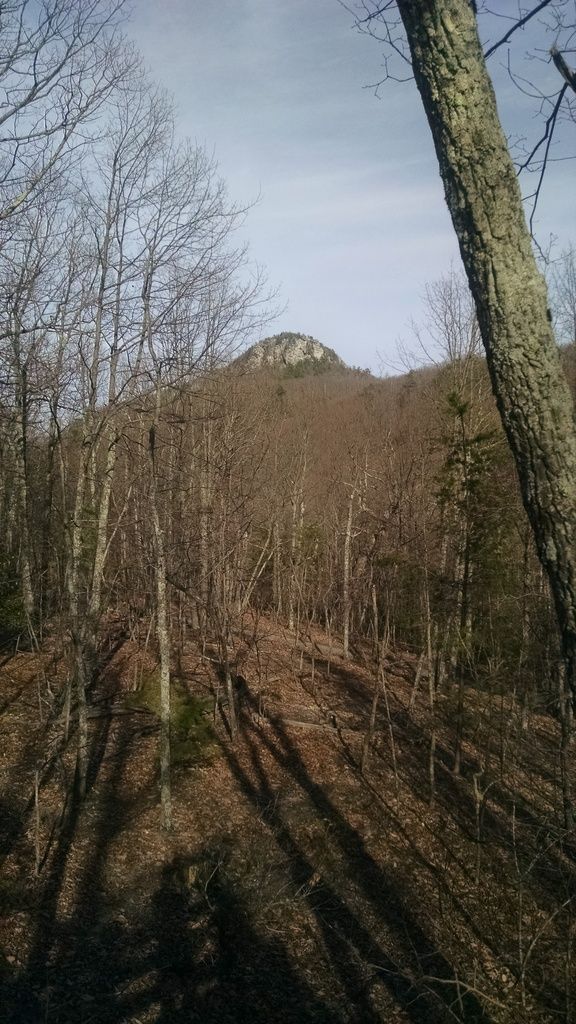 Daily Driver: 2011 Impala LT
Weekend Toy: 1995 Aurora