Post by Aurora40 on Nov 12, 2005 9:31:28 GMT -6
Here are write-ups of some common repair and maintenance procedures for the classic (1995-1999) Aurora:
Engine - Cooling System:Engine - Accessory Belt Drive - A/C, Alternator, etc:Engine - Electrical - Ignition System & Sensor Replacements:Engine - General Maintenance/Emissions:Engine - Rebuild, Removal:Transmission:Fuel System:Flashing Headlight/Multifunction Switch Fix:Suspension, Steering, etc:Wheels and Brakes:Other Body, Interior, Exterior Parts:PDF Owners Manual
PM any Administrator or Moderator if you have completed a write-up of your own, and would like it added to this list.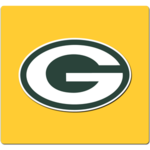 If you find that any of the above links are not working please PM a member of the staff so we can fix it! Thanks!